Our clients speak to billions of customers every single day with typefaces we've designed. If you're developing a brand—whether you're helping it subtly evolve or thoroughly overhauling its assets—we can help you get your client's voice heard.
Read below why custom type is so important or contact [email protected] to find out more.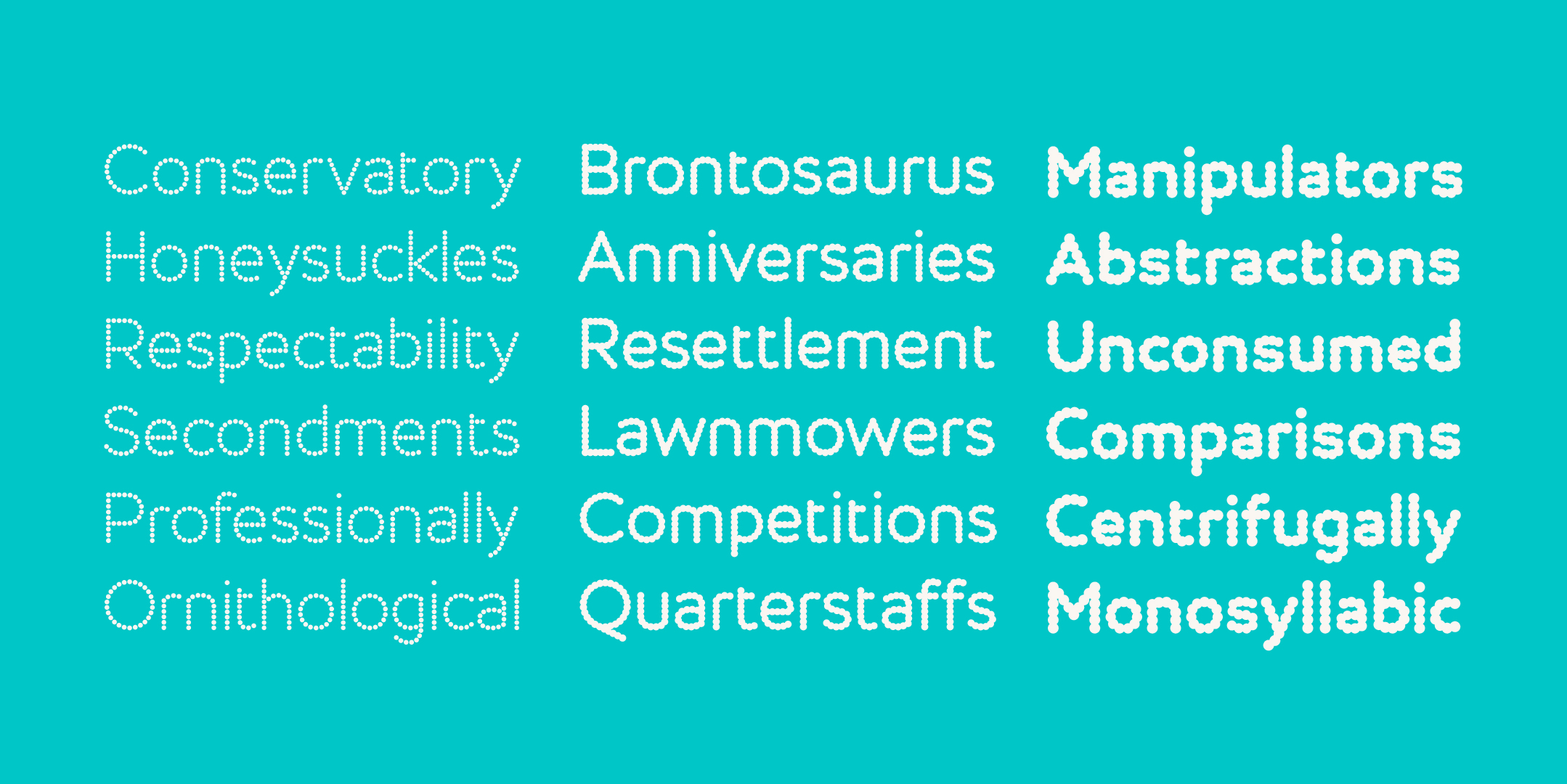 Type forms the foundation of successful brand identity.
— Miles Newlyn
Across all media, in ways both subliminal and overt, from the quiet, confident tone of running text to the bold, instantly recognisable profile of a logotype. Newlyn, London's specialist in brand typography, creates work that reinforces a brand wherever it appears, with the flexibility to evolve as the brand continues to meet the world's demands for it to be accessible, relevant, and engaging.
Here at Newlyn, we share our experience, we listen, and we create custom type which gives your client the smartest and most memorable voice in their market. The result is a custom typeface which makes a strong iconic statement and gets noticed amongst the media noise we experience in our day-to-day lives.
In today's responsive, media-agnostic landscape, custom fonts are the most reliable routes to brand recognition because they're one of the few elements of a branded experience designers can control.
We've worked hand in glove with Wolff Olins, Jones Knowles Ritchie, Interbrand, Landor, TBWA, Fitch, Rufus Leonard, MovingBrands, Brand Union, M&C Saatchi, Ogilvy, Wieden+Kennedy, Pentagram, IDEO, Siegel+Gale, Lippincott, and many others to help put icons like Zaha Hadid, Unilever, Tate, Amnesty, and Sky at the heart of contemporary culture.
Designing the iconic typeface for Tate Modern
Driving our success is an exceptionally nimble, iterative work method, which responds to the increasingly short delivery times designers face. In practice, this means that designers can begin using fonts in situ early in a project's development, whilst we're still in full support—giving them a realistic amount of time to see how the fonts perform in context and allowing us to make any necessary adjustments.
This method stood us in good stead when Wolff Olins commissioned us to create a new typeface for Tate—an exemplary project which serves as a useful lens through which to consider Newlyn's process.
As the gallery prepared to open Tate Modern at London's Bankside, we wanted to bring together its four locations and create an experience which could communicate all things Tate, from a ticket office sign to wayfinding to important acquisitions. The resulting family, Tate Pro, perfectly embodies how a brand lives in and through its type, and can find new life through a fresh typeface—without foregoing its legacy.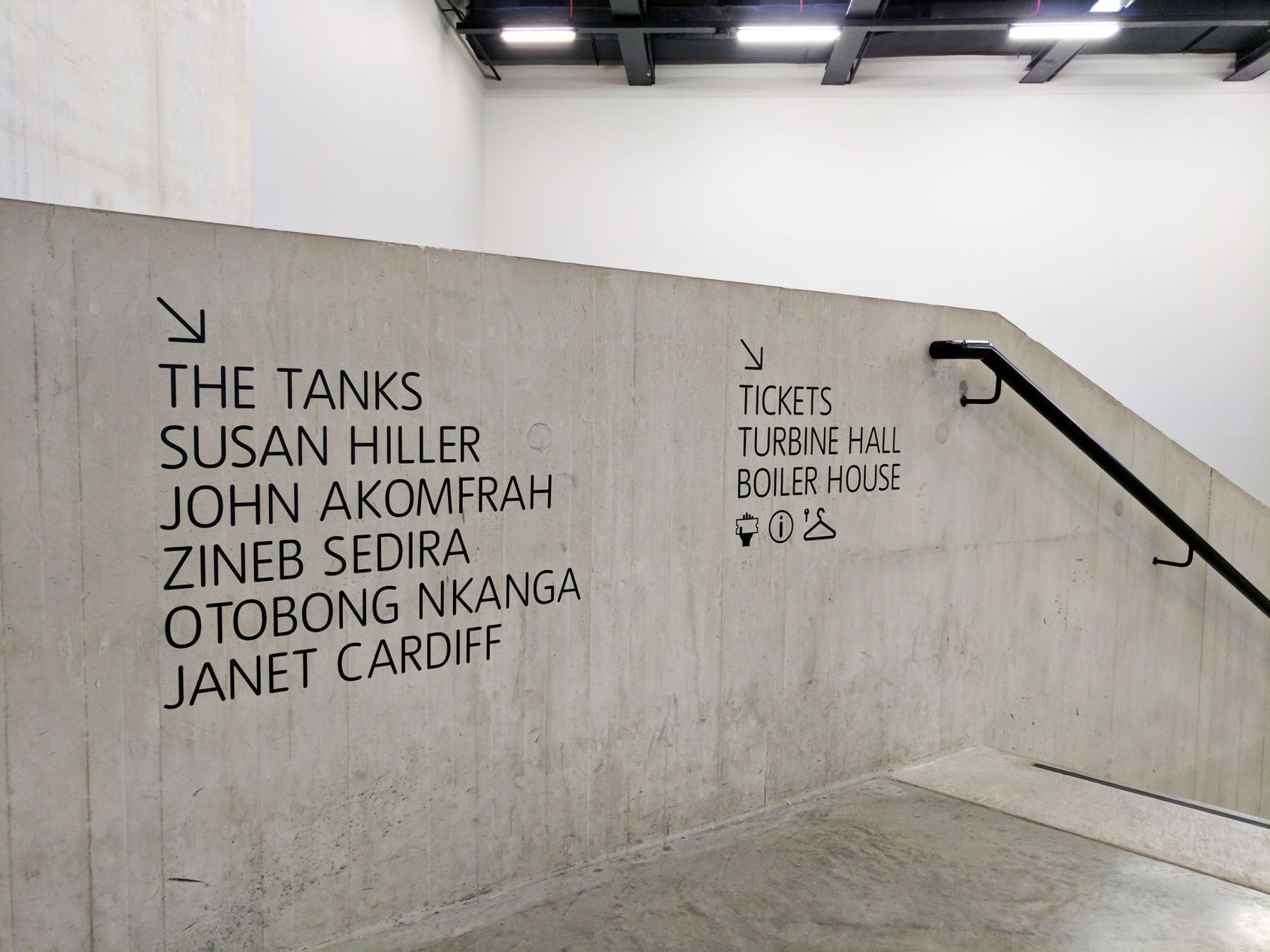 Delivery
Newlyn delivered the fonts in stages, handing the regular weight over first.
The design team then tested the concept in key applications and discovered that the type was comfortable to read in medium-length copy, and that headlines set in all caps didn't shout. We remained in close contact with the design team while we continued to develop and refine Tate Pro. As the Tate brand rose to international prominence, the exclusivity of the typeface design allowed for a refresh which preserved the brand equity. Tate Pro's unique voice has allowed Tate to initiate a conversation about art with millions of people around the world
We approach all of our projects this way, providing extensive support during this initial testing period and fine-tuning the type in response to client feedback. In addition to a speedy turnaround, this system produces better results than traditional "waterfall" methods because it generates a constructive, ongoing dialogue between the design team, the client, and us.
Newlyn also collaborates with clients to control costs and is more than happy to help build a persuasive case for clients to invest in custom type.
For us, that's an easy case to make. Brands clamour for trust and credibility in busy markets, and that's hard-won. Custom type goes far in building and protecting that value.
The finances
People who come to Newlyn are often pleasantly surprised to learn that putting money into custom type makes shrewd financial sense. For one thing, the outlay is scalable. You can start small, and later expand the asset with additional styles, weights, or language coverage.
Such options aren't afforded by retail type, where each extra usage must be licensed; seemingly modest initial fees tend to multiply exponentially. A custom typeface often costs less than acquiring a multi-use licence for retail fonts, and allows brand managers to focus on building equity rather than policing usage
Building brand equity & exclusivity
With retail type, there is always the possibility that a competitor could use the same typefaces. The exclusivity that custom type provides is the best way for a brand to protect its brand asset
No company would be happy for another business to copy its logo, and with today's increasing reliance on branded content to engage audiences, custom type is every bit as important as a logo.
Our custom license guarantees global exclusivity, and includes the right to distribute to agencies and other suppliers.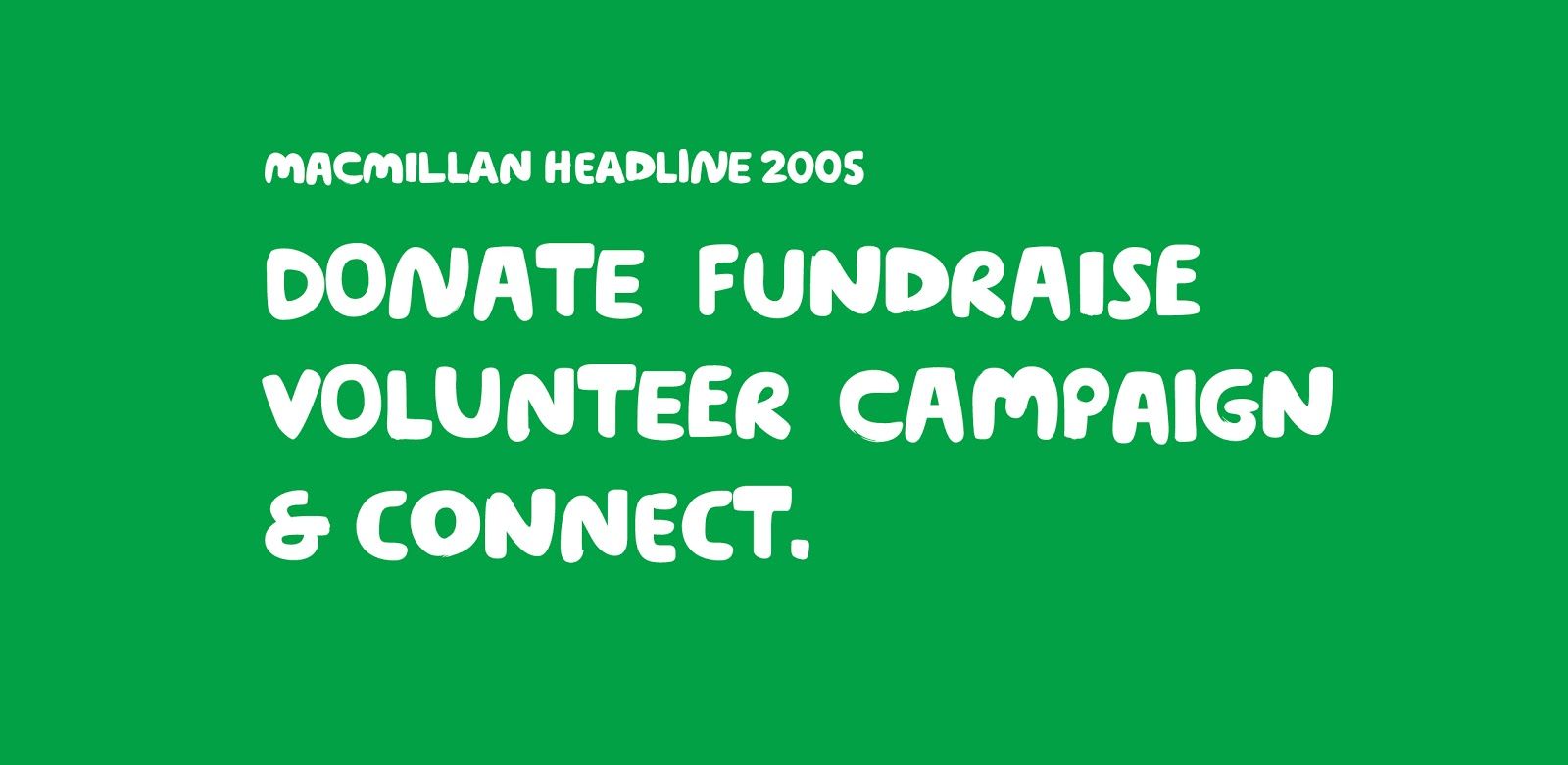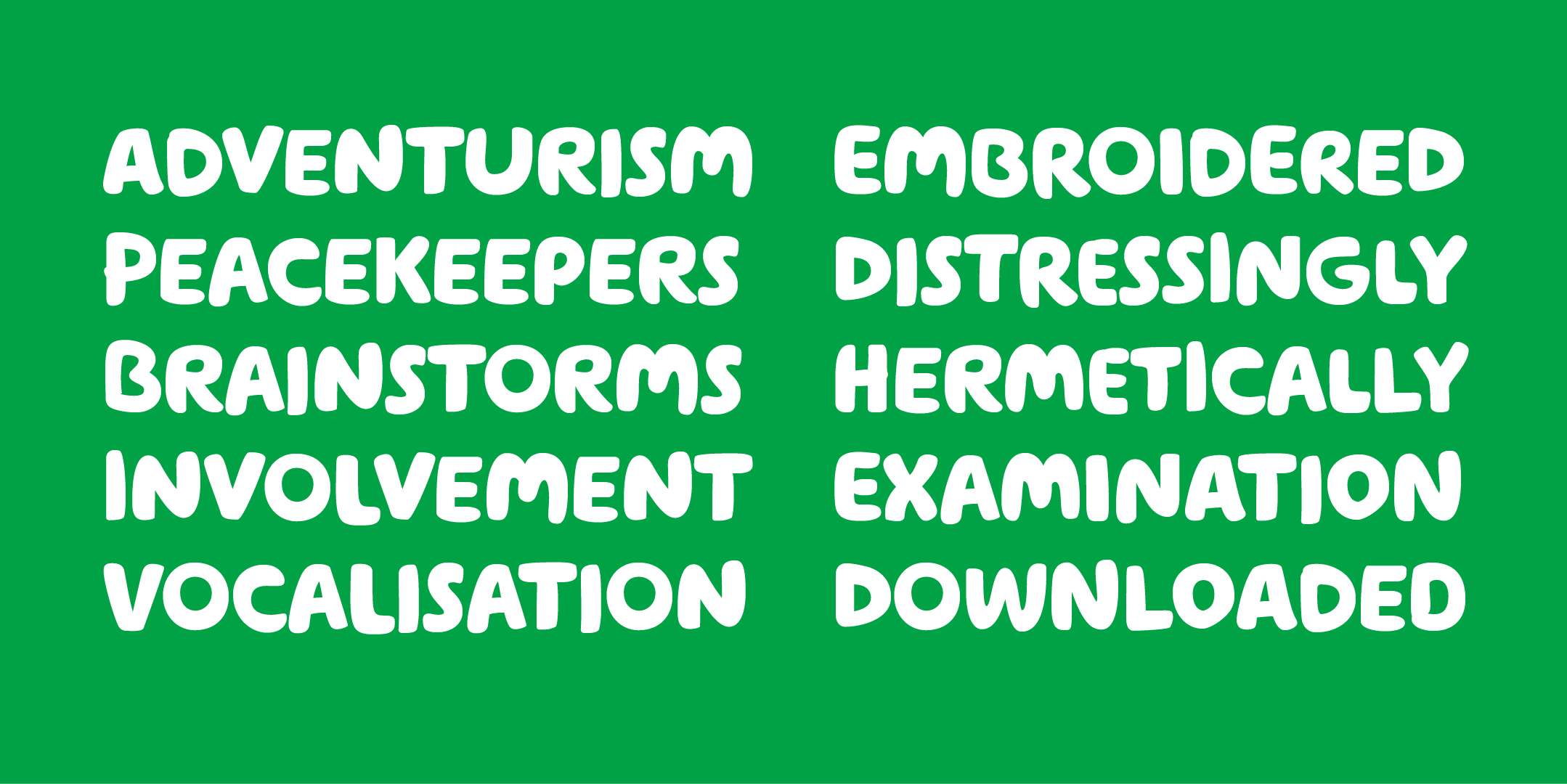 Useability
In addition to designing typefaces for use on the web, in print, and in apps, we also collaborate with outside consultants who have expertise in implementing custom type within the Microsoft Office environment.
Over the past fourteen years, we've developed a suite of tools to accommodate the ever-growing demand for custom-font embedding in Office, and have worked hard to engineer fonts specifically geared toward this demanding environment. This includes hinting (the art of improving the performance of fonts onscreen), versioning (TrueType/OpenType), and enabling embedding in Microsoft Office.
Having custom fonts available throughout an organisation not only gives a brand momentum, but also makes employees feel more invested, as they are able to create presentations and documents that are consistent with the more public-facing aspects of the brand.
What to expect
An original font family unique to your brand

Straightforward licensing or buy-out with transfer of rights

A holistic, communicative approach to working between agency and client

Intelligent OpenType features which make fonts versatile and easy to use

Proficiency with world languages and global scripts

An agile, iterative, and collaborative process